This too shall pass: In Conversation with KS Chitra | entertainment music
---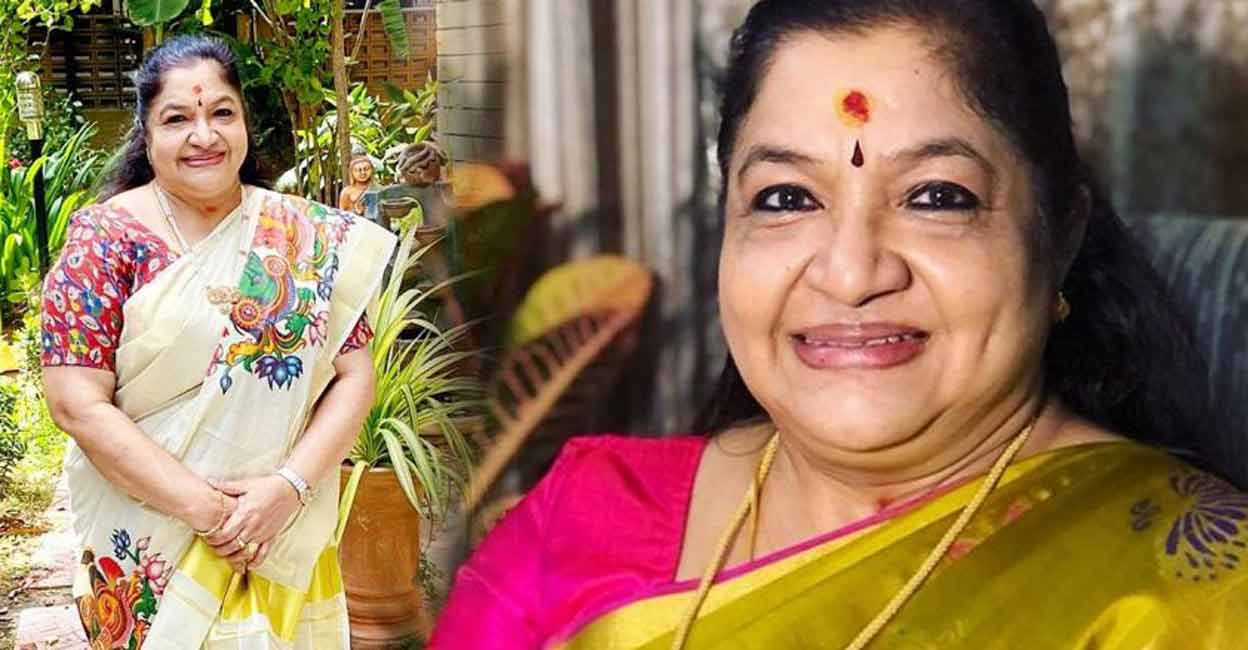 If there's one voice that gets sweeter every time you listen to it, it's KS Chitra's. Our very own Nightingale. She is back with another charming melody in Viddikalude Mashu, written by Rafeeq Ahammed and composed by Bijibal. Her voice brings so much respite to a world scarred by Covid and gives new impetus to hope. Chitra talks about her experiences, musical journey, and nostalgia for Manorama online.
New song
This is the second song I sing for Bijibal after Artist. Although Bijibal called me for a movie, I couldn't take it because I had a mild throat infection. They waited for me for a long time but since my cold and sore throat were not getting better, they had to give the song to another singer. It's a melancholic song. Rafeeq Ahmad wrote the lyrics. And they are quite intense and beautiful. The words will be etched in your mind as soon as you hear them.
The nice musician
There is a specialty in Bijibal's music. They sink instantly into the heart of the listener. I have always enjoyed his music. His music is very special. I haven't met a calmer person than him. Just looking at his face gives you a strange peace and joy. When I first sang for Bijibal, I was a bit anxious as I wondered if I was able to deliver what he wanted. I usually have this anxiety whenever I sing for a new musical director. I remember my first meeting with Bijibal and his calm and patience when it came to exchanging ideas. So I was able to sing exactly as he wanted.
A movie buff
I am a movie buff and love watching movies. But I can't always do it due to time constraints. When we are in Kerala, we would occasionally go to the theater to watch a family movie. I love going to the cinema to see a movie. And we find the time to do it. But again, this largely depends on the recording schedule. I never watch a film the night before a recording. Because the atmosphere of the theater can affect my quality of singing. And that may impact my recording. So, watching a movie depends on a lot of factors like these.
Unforgettable day
For the first few days, I was thrilled to see my name on the title card. I still remember the day when Nokethadoorathu Kannum Nattu was released. There was then a three storey theater in Thiruvanthapuram. The film was screened on the 3rd floor. By the time we left home, we were already late for the show. I was upset that I might miss seeing the title card. All that was on my mind was that I should be able to see my name on the title card. By the time we got there, the movie had already started. We somehow managed to run to the third floor. That time, my father was not well, too much stress can cause him chest pain. But my father also came with me, without worrying about his state of health. So we managed to see my name. But during the intermission, my father complained of feeling unwell. It made us all anxious and we couldn't concentrate on the movie. Luckily my dad was fine. I will always remember this incident.
Working in times of Covid
I had recently gone overseas for a show after a long break. We had taken all necessary precautions and covid restrictions. As I was doing a program after a long break, I was apprehensive. I also wasn't sure if there would be enough people to watch it due to the covid scare. It's always a nightmare to sing for an empty stadium. In our promotional video, we insisted that people come with all restrictions and safety in mind. We didn't want them to get sick after participating in this program. Fortunately, the program was a huge success.
One prayer
These are times when we must always be on our guard. The pandemic continues to fluctuate and it has only caused us so much grief and uncertainty. We have lost so many of our loved ones and that is enough to keep our spirits up. I think each of us is going through a period of turmoil. Let's pray for everyone's safety and hope that this too will pass. This pandemic has affected the lives of so many artists. And I hope they will get a lot of work and live peacefully. Let things return to normal and let's not disrupt the course of our lives anymore.