In memory of ONV Kurup: Poet extraordinaire | entertainment music
---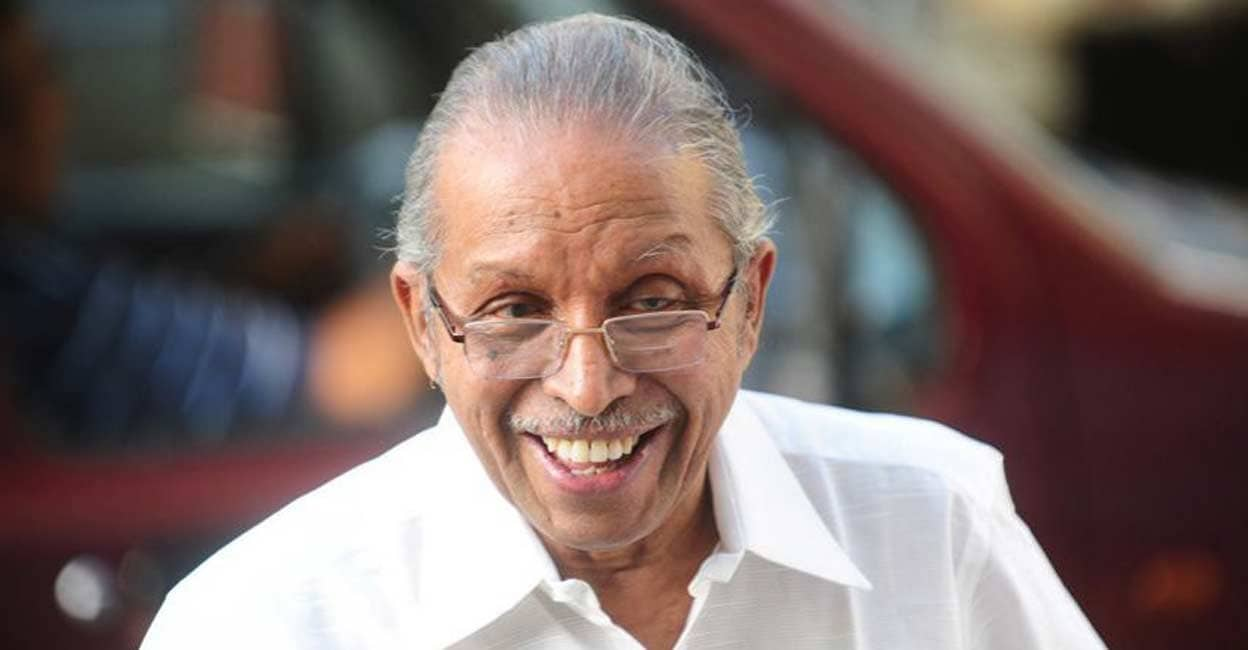 Today is the birth anniversary of ONV Kurup, the poet who changed the course of poetry in Malayalam literature. For the Malayalees, ONV is a name synonymous with poetry. He was born on May 27, 1931 as Ottaplackal Neelakandan Velukurup in ON Krishna Kurup and K Lakshmi Kutty Amma in Chavara (Kollam). He started writing poetry at a very young age and wrote his very first poem, 'Munnottu' at the age of 15.
It was only after he won first prize in a poetry competition organized by the State Progressive Art and Culture group (Purogamana Kala Sahithya Sangham) that the world of Malayalam literature started taking notice. He was only 17 when he wrote the award-winning poem titled "Arivalum Rakkuyilum".
In 1949, he published his first collection of poems, "Poruthunna Soundaryam". Later he wrote several poems like 'Dahikkunna paanapathram', 'Marubhoomi', 'Mayilpeeli', 'Agnishalabhangal', 'Aksharam', 'Karuthapakshiyude Paattu,' 'Uppu', 'Bhoomikkoru Charamageetham,' 'Sharangaka Pakshikal,' Mrigaya', 'Thonnyakasharangal', 'Aparaannam', 'Ujjaiyini', 'Veruthe', 'Swayamvaram' and 'Bhariavante Thudi.'
After fainting from Chavara English High School, he completed his studies at Kollam SN College and Thiruvanthapuram University College. He worked as a lecturer at University College, Ernakulam Maharajas College, Thiruvanthapuram Arts and Science College and Kannur Brennen College. He retired as Head of Malayalam Department from Govt Women's College in 1986.
Not just Malayalam literature, ONV's contribution to Malayalam film music is immeasurable. He made his debut as a lyricist in the film 'Kalam Marannu' (1955). This film also saw the collaboration of two legends of Malayalam cinema – ONV and Devarajan Master. He wrote lyrics for movies like 'Kaliyattam', 'Puthri', 'Karuna', 'Karutha Rathrikal', 'Adhyapika', 'Kumarasambhavam', 'Nishagandhi', 'Swapnam', 'Madhanolsavam', 'Ulkadal,' Devadasi' and 'Chillu.'
He won the national best lyricist award for 'Vaishali' and also won Kerala state film awards 13 times. In 1971 he received the Kerala Sahitya Academy Award for his work "Agnishalabhangal". He won the Kendra Sahitya Academy Award for 'Akshara' in 1975 while his 'Uppu' won the Soviet Nehru Prize in 1981 and the Vayalar Prize in 1982. In 1998 the country awarded him the Padma Shri. In 2008, he was nominated for the state government's Ezhuthachan Prize.
He was awarded the Padma Prabha Award in 2005 and the Ramashramam Trust Award in 2009. ONV was awarded the Jnanapith Award in 2007 and the Padma Vibhushan in 2011. He was also an Executive Member of Kendra Sahitya Academy, President of Kerala Kalamandalam and Fellow from Kerala Sahitya Academy.