CREATIVE ENTERTAINMENT MUSIC COMPANY TITANS LAUNCHES CREATIVE TITANS LEGACY IN LATEST EXPANSION
---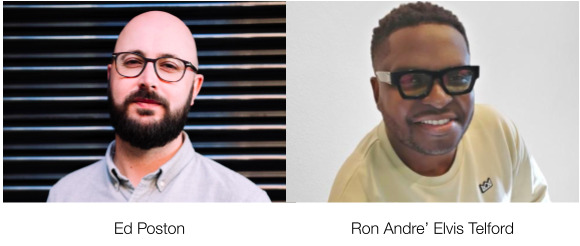 The entertainment music company, Creative titans, is pleased to announce the launch of Legacy of the Creative Titans, a subdivision of the music company that is backed by a multi-million dollar investment fund, which will acquire, manage and amplify the Caribbean and LATAM music catalogs.
In this latest expansion, they also welcome an internationally renowned leader of the music industry Ed Poston as Head of A&R of Creative Titans Music and Managing Partner of Creative Titans Legacy. With over seventeen years of record, music publishing and rights management experience, Ed will lead the charge of signing new talent to the Creative Titans roster. Founder of Creative Titans Ron Telford will work closely with Ed to identify unique catalogs in their target markets, with a focus on the Caribbean and Latin American Diaspora.
"As a fan of Caribbean and Latin music, I constantly think about ways to showcase the catalogs. This partnership gives us the opportunity to target unique catalogs and use our resources to amplify them "exclaims Ron Telford.
Commenting on the deal, Ed Poston said, "We are delighted to be able to help develop the legacy of incredible music around the world, to secure their place in history with development and management. strategic. "
The hybrid music company is a leader in artist management, global music publishing and record label services. They find and source talent from the Caribbean, Africa, Latin America and territories outside of North America while developing, managing and advising their artists to ensure they achieve commercial success in the world. music.
Creative Titans' team of writers and producers are responsible for almost 40% of the music coming from the Caribbean and LATAM. This includes the success records of Coffee ("Toast"), Jorja smith & Burna boy ("Be honest"), Alicia Keys (Remix "Underdog"), Beyonce ("Wait" and "Sorry"), Hootie and the puffer fish ("Turn It Up" Remix) to name a few. Find a personalized playlist of the agency's success here on Spotify.
Their roster currently includes Grammy-winning producers IzyBeats, Walshy Fire (by Major Lazer) and Melo-X. The list also includes Miami New Times top R&B artist David Lyn, NeriBeats, Haitian popstar J Perry, GG, Nia V, Bassto, FuxBeats, reggae superstar Bling Dawg, Popeye Caution, and in their latest Dancehall veteran. Bounty killer.
Follow the Creative Titans team on social media @creativetitans or visit them on https://creativetitans.co/
© 2021, Seth Barmash. All rights reserved.