Alleppey Ranganath: Composer Whose Songs Moved Yesudas to Tears | entertainment music
---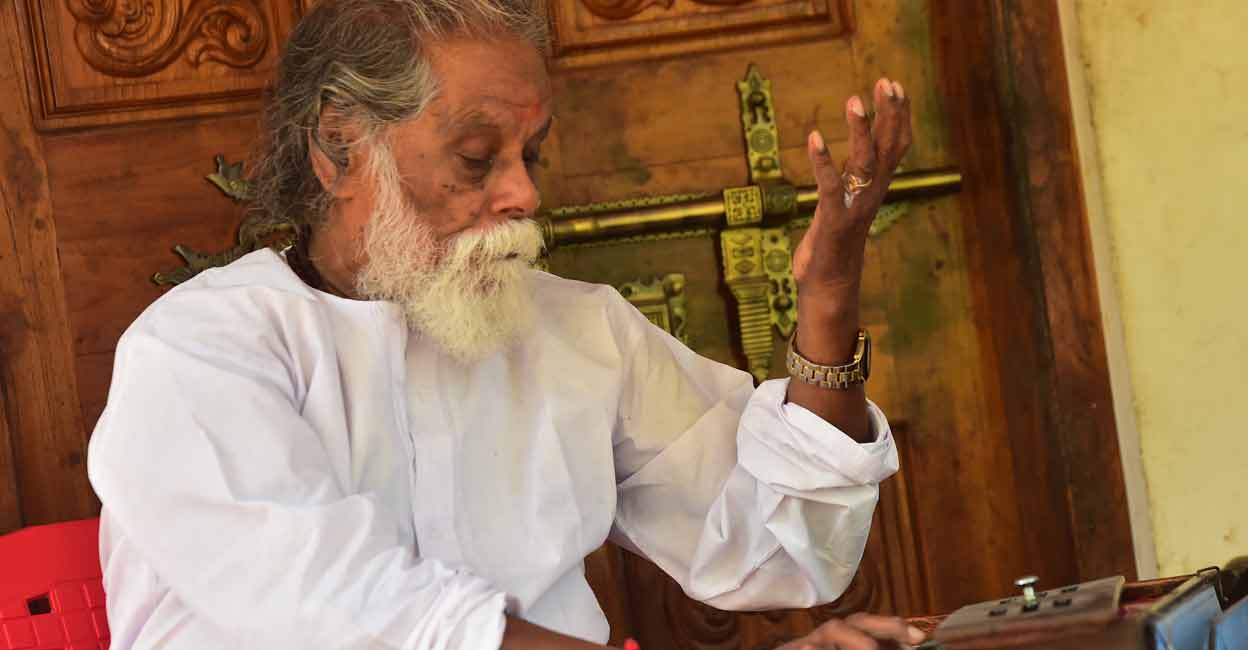 Musician and lyricist Alleppey Ranganath was keen to compose an Ayyappa suprabhatha song in Malayalam. He thought the Harivarasanam award from the Kerala government, which he won recently, was a reminder of that dream.
Ranganath, who was undergoing treatment at Kottayam Medical College after contracting COVID-19, died on Sunday. He was 73 years old. Classical dancer and teacher, B Rajasri is his wife.
Son of Alappuzha Vezhapra Kunju Kunju Bhagavathar and Gana Booshanam MG Devammal, Ranganath made his film debut in Jesus (1973) with the song Oshana. He has composed over 2000 songs in movies, plays, apart from light music. He has composed over 100 Ayyappa bhakti songs. And most of them are also written by him. Of all the songs he composed, over 250 are sung by KJ Yesudas. He has directed and written over 42 plays and 25 dance dramas.
Ranganath's composition of Ayyappa's devotional song is said to have moved KJ Yesudas to tears as he performed it. Not once, but twice.
The first case dates back to 1982 during the recording of Tharangini's second Ayyappa Bhakti cassette. The song started with the line, "En Manam ponnambalam" and Yesudas broke down as he went to the second verse: "Adiyanashryamekha daivam hridayamithil vazhum, akhilandeshwaranayyananayyan sharanamayyappa". Recording has stopped. It took at least an hour for the composer and the musicians to comfort him and resume recording.
The second incident happened 3 decades later in June 2018. Yesudas invited Ranganath to Chennai to record an Ayyappa Bhakti song for Tharangini. He was invited to the Yesudas house to teach him the song. The recording took place in the nearest studio. Singing 'Sabari vanathile poonkuyile, swami sharanam paadum poonkuyile', he became emotional when he started on these lines: 'tharumo nin nadamanju veena, ente bhagavante sangeetham alapikkan'.
His lyrics and music are poignant. This is precisely why Yesudas sings "Swami sangeethamalapikkum, Thapasa gayakanallo nee" from his debut album every time he visits Sabarimala. Every Yesudas Kacheri ends with this song. Although everyone thinks it's a song he composed especially for Yesudas, Ranganath has another story to tell you. This song was composed when he was sitting at Changanassery Thrikkannapuram temple and singing bhajans at a difficult phase of his life. In fact, the whole album comes from a space of mourning.
When he received the Harivarasanam award from the state, he had in mind several memorable Ayyappa Bhakti songs. One of these memorable Bhakti compositions was sung by Ilayaraja and MS Viswanathan in 1986 for an album called Sabarinatham. He had gone to Chennai with the intention of having this song sung by SP Balasubramanian. But SPB apologized because he couldn't get the pronunciation right.
Just when he was wondering about a replacement, he remembered Ilayaraja telling him to meet him whenever he visited Tharangini. He went to Prasad studio. It was the time when Ilayaraja was at the peak of his career and had his hands full. When he told her about the song, Ilayaraja cited time constraints. Just when Ranganath thought it was up to Lord Ayyappa to make things happen, came an unexpected call for Ilayaraja. The call came from the secretary of the Madras Cinema Musical Association. Due to a problem with the film producers association, all tapings had to be suspended for three days. Ilayaraja hugged Ranganath, "Lord Ayyappa sends you as his messenger.
The very next day, Ilayaraja sang the song without taking any remuneration. 'Kanni malayeri varunne, kanni kettum thandi verunne' was the song. This gave him the courage to give his next song, "Ponnambalathile Manivilakke Poonkavanathile poovilakke" to MS Viswanathan.
At Yesudas' Tharangini studio, he worked as a staff musical director and script control officer. For the past two years, he had been active in the field of musical research. Inspired by Thyagaraja Swamigal, he introduced Pancharathna Krithikal to Malayalam. Recently he had composed Malayalam keerthana based on 72 Mela Kartha ragas. These keerthanas are filled with everyone from Vedavyasan to Poonthanam. Previously, he had composed a suprabhatha song of Jesus Christ in alphabetical order. It was his dream to compose a Malayalam Ayyappa Suprabhatha song and saw the award as a reminder of that dream.
(This translation of the article that appeared in the Sunday supplement of Malayala Manoram has been edited as it appeared before music maestro Alleppey Ranganath passed away on Sunday)